Readers,
Have you ever tried to define your fashion personality and wardrobe style in just a handful of words? Me neither.
At least not till a couple of afternoons ago, when I undertook what I've found so far to be the single most important–and head-scratching–exercise in image consultant Imogen Lamport's 7 Steps to Style program.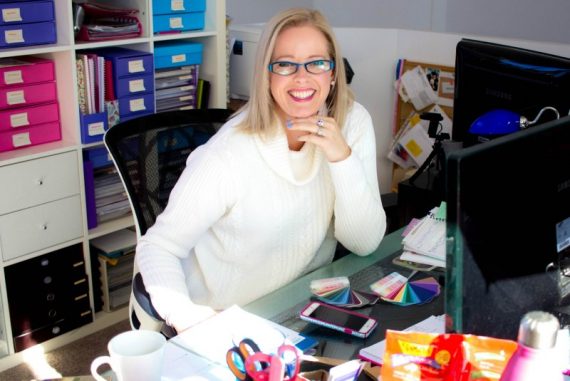 After months of reading dozens of Imogen's immensely enlightening (and free!) posts on her blog, Inside Out Style, about figure types, coloring, proportions, color- and value-contrast, and wardrobe-building, I finally took the plunge and bought her program so I could be advised individually and admitted to the Facebook group of sister "7 Steppers," who encourage each other and offer helpful feedback.
I had gone about as far as I could puzzling out my coloring, figure type, proportions, and so forth on my own but was still perplexed. My closet still has too many wardrobe orphans, and I still sew too many duds.
It was time to tap into the knowledge of a pro who had analyzed the figures and determined the coloring of thousands of clients for as close to an objective assessment as I could ever hope to get.
But the subjective assessment was all on my shoulders. In Step 1 of the program, "Personality," Imogen writes,
During my image consultant training, I had an epiphany. It wasn't just the shape of clothes that's important to finding the right styles for each person, but also your personality traits need to be reflected in the clothing, as this is how you will feel the most comfortable and stylish.
"[D]iscovering your personality style," she continues, "is the jumping off point in my 7 Steps to Style. Without discovering all about who you are and what you love, you'll never really feel as stylish and attractive as possible."
And so what occupied me a couple of afternoons ago was, first, taking the Personality Style Quiz, to help determine my preferences for seven styles of dressing: Classic, Relaxed, Dramatic, Creative, Rebellious, Feminine and Elegant Chic.
I appreciated not being confined to one category but choosing qualities I liked from as many categories as I liked and leaving the rest, as if I were filling my plate from a vast fashion "buffet." I took big helpings from Classic and Elegant Chic, a sizeable portion of Creative, and appetizer-sized servings of the rest. Translated into a wardrobe item my "fashion plate" (ha!) might mean a well-fitted (Elegant Chic) trench coat (Classic) in a nontraditional color like chartreuse (Creative).
The next section, which I also tackled with relish, was answering "What do you love? What speaks to you? Write down the elements that make you excited."
Imogen listed:
Colors
Textures
Fabrics
Patterns
Design details
Jewelry
Shoes
Handbags
To which I added the category
What sewer doesn't have opinions on these subjects?  The spaces were hardly big enough to list all the colors I crave (Mustards! Olives! Chocolate and caramel browns!),
patterns I love (houndstooths, plaids, stripes of every stripe), or design details I adore (buttons and buttonholes, contrast facings and linings). In my self-generated category Hats, typical of an Elegant Chic I listed berets (and typical of a Creative, I own them in many colors).
For 7 Steps to Style participants who dress differently for their workplaces than in their personal lives, there's a section for defining the wardrobe and style requirements for each area. I pressed on to the last section: Create Your Unique Style Recipe.
"By now," Imogen writes,
you should be starting to get a clearer picture of the styles of clothes you love, the elements of design that excite you, and your personal style. So it's time to create your Style Recipe–these are the words that help you make decisions about clothes and outfits, whether or not you should keep them in your wardrobe, or buy them at all.

What you're going to be doing is creating a list of words that resonate with you as a person and how you want to be perceived. A list expressing your authentic and best self that will be used when you shop for something new, or just when you're putting together your outfit for the day.
This was the most challenging exercise for me as for almost all 7 Steps to Style participants.  How do you condense your tastes and aspirations into a few words? Just start. Experiment with your words, and modify as needed.  As with a recipe, season to taste.
For me, the stumbling block was addressing the question of how I want to be perceived. If you want to see me cock a skeptical eyebrow in record time, tell me to use words like "bold," "mysterious," "edgy," or "powerful" in my style recipe. I guess the problem I have with this is, for better or worse, I can't control how others perceive me.
However, I definitely see how not understanding the powerful vocabulary of dressing means not being able to create strong, consistent messages through clothes and outfits.
And for a sewing blogger, such a misunderstanding would be pretty ironic.
I decided not to let myself get bogged down in the being-perceived piece of this question and pressed on. I remained curious to see how I could use carefully selected words to make finer distinctions and chart a more interesting, personal–and enjoyable–wardrobe path.
I asked myself, What am I aiming for in my wardrobe? and my answer came back about what I want in my clothes. And that's when I winnowed several dozen words down to five and came up with my Style Recipe, Version 1.0.
The words are:
Crafted
Useful
Vintage
Enduring
Surprising
Here's why:
I think of Surprising as the ingredient in my style recipe, like a squeeze of lemon juice, that brightens up the rest of the dish. Surprising is freshness, humor, delight. Whether I'm planning a garment to sew or an outfit to wear, I'll ask myself where I might incorporate an element of surprise.
Well, that's the recipe I cooked up on a quiet afternoon earlier this week. After I've had my colors analyzed and my figure type identified I'll evaluate my wardrobe, fabrics, and patterns in earnest. That's when I'll really start putting this style recipe to the test.
(Studio photos and the "surprising hat" photo are by Cynthia DeGrand)